Lavanya & Shankar is an architectural firm based in Chennai has been in the business from 1999. It is headed by a husband and wife team, S.Shankaranarayanan (Shankar) and Lavanya.
Our firm started as a boutique firm has grown into a full-fledged one. We have a team of young and aspiring professionals employed and we are geared up to take large projects. We are open to try and adapt ourselves to different styles in our designs, according to the trends or according to our client's requirements. Our design concepts are to create simple and well utilized spaces which are aesthetically appealing.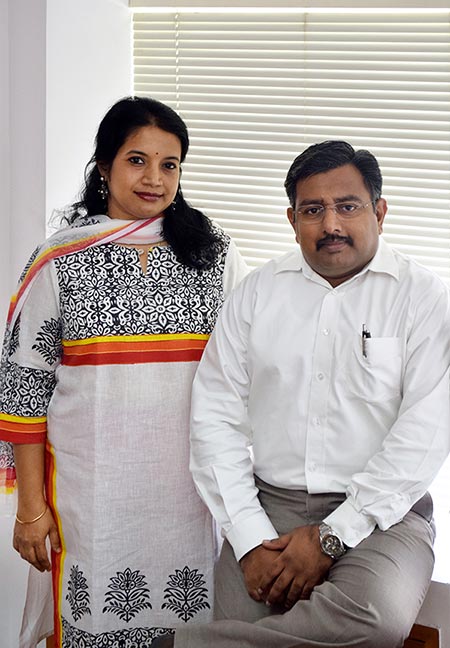 Shankar
Principle Architect
Graduated from Manipal institute of Technology (1991-1996). Did training under Chitale and Son and worked for Naksha, Ar.Savitha Idnani (after completing architecture) and since then has been practicing on his own.
Lavanya
Associate Architect
Graduated from Madras University (1996-2001). Gold medalist with 6th rank in the university. Did training under Architect C. R. Narayana Rao.
We have the blessing and support of Shankar's father, Mr.R.Sivaraman, Builder who has constructed some land mark buildings in Chennai such as Radisson Hotel, Sanmar Corporate Office, Auras Corporate Centre, Mac Sunny Side (Residential Apartment), Citibank, Club House Road, MAC Commerce Park, and Child Trust Hospital.